WHAT ARE THE BENEFITS OF UNCONTESTED DIVORCES?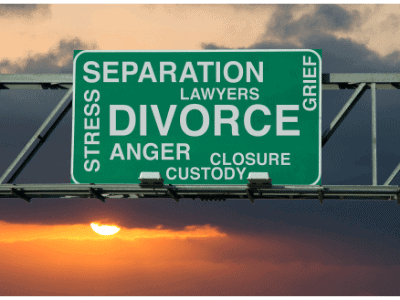 There are many benefits to uncontested divorce in Colorado. One of the most significant benefits is saving you a lot of money on legal fees. Contested divorces can be costly and often take months or even years to resolve. An uncontested divorce can be finalized relatively quickly and without expensive litigation.
Another benefit of uncontested divorce is that it can be much less stressful than a contested divorce. Contested divorces often involve a lot of conflicts and can be very emotionally draining. You can avoid the drama and stress of a conventional divorce by opting for an uncontested divorce.
If you and your spouse can agree on the terms of your divorce, uncontested divorce is the way to go. It can save you a lot of money and stress in the long run.
WHAT ARE THE REQUIREMENTS FOR UNCONTESTED DIVORCE IN COLORADO?
1. You and your spouse agree that the marriage is irretrievably broken.
2. The parties must have lived in Colorado for at least 90 days before filing for divorce.
3. The parties must have no minor children together and must not be expecting a child. Both parties must submit a completed parenting plan detailing child support, child custody, and visitation if children are involved.
4. The parties must submit a signed separation agreement to the court that outlines the divorce terms, including division of property and debts, child custody and support, alimony, and any other relevant issues.
5. The parties must appear in court for a final hearing, at which time the judge will review the separation agreement and grant the divorce.
WE CAN HELP STREAMLINE YOUR DIVORCE PROCESS
Colorado allows for simple divorce via Affidavit Decrees. Technically it can take the form of an affidavit of Decree Entry. Working together with your spouse and a trusted lawyer, you can draft a divorce agreement and parent agreement with a divorce court order. The court will have an opportunity to hear your uncontested divorce if your legal terms look fair.
EXPERTS IN SIMPLE & COMPLEX COLORADO DIVORCES
Whether you are going through a simple or complex divorce, our Moran, Allen & Associates Family Law team can help. We have the experience and knowledge to guide you through every step of the process, ensuring that your rights are protected. Contact us today to schedule a consultation.
Going through a divorce is never easy, but it doesn't have to be overly complicated or stressful with the right legal representation. At Moran, Allen & Associates, we understand the challenges of dissolving a marriage, and we are here to help you navigate the process as smoothly as possible.
We know how to handle both simple and complex divorces, so no matter your situation, we can provide the guidance and support you need. We will work with you to resolve all of the essential issues in your divorce, such as property division, child custody, and spousal support to move on with your life.
If you are ready to begin the divorce process or have some questions about your options, contact us today to schedule a consultation. We will review your case and help you determine the best course of action.
HOW LONG DOES IT TAKE TO GET A UNCONTESTED DIVORCE IN COLORADO?
If both parties agree on all issues, it generally takes four to six weeks to finalize a Colorado uncontested divorce. If the parties do not agree on all matters, it can take several months or even years to settle.
Once a settlement is reached, it generally takes another four to six weeks to finalize the divorce. However, if significant assets or debts are at stake, the process may take longer. 
CAN I GET A COLORADO SPRINGS DIVORCE WITHOUT GOING TO COURT?
Yes, you may be able to get a divorce without going to court if both spouses can agree on all of the issues related to divorces, such as child custody, visitation, child support, spousal support, division of property, and division of debts.
Once you reach an agreement, you must file a Petition for Dissolution of Marriage with the court and submit the required paperwork. If the court finds that your separation agreement is fair and equitable, it will approve the agreement and issue a Decree of Dissolution of Marriage.
The Affidavit For Decree Without Appearance Of Parties in Colorado divorce can be used when the parties have no contested issues and agree on all terms of their separation. This type of decree is typically used when no children are involved in the marriage or when the couple has already reached an agreement regarding child custody and support.
If you cannot reach an agreement with your spouse on all of the issues related to your divorce, you will have to go to court and let a judge make the decisions for you. This is called a contested divorce. A contested divorce can be very costly and time-consuming, so it is always best to reach an agreement with your spouse if possible.
If you have any questions about whether you can get a divorce without going to court, you should contact an experienced family law attorney in your area for more information.
HOW MUCH DOES AN UNCONTESTED DIVORCE IN COLORADO SPRINGS COST?
We charge a flat fee of $3,800 for an uncontested divorce. If a large estate is involved, the flat fee is $4,200.
The fee for uncontested divorces includes all filing fees, court fees, and the counsel and review by one of our experienced family law attorneys. The divorce paperwork will consist of a settlement agreement detailing marital property division and a parenting plan that will address custody and child support if children are involved.
Compared to the average cost of a contested divorce in Colorado of between $9,800 and $11,800, it's easy to see why an uncontested divorce or separation agreement is so popular.
PLAY IT SAFE WITH A UNCONTESTED DIVORCE IN COLORADO
Incorrectly filling out the required divorce paperwork can cause even the simplest uncontested to become a frustrating situation that can quickly turn adversarial with your spouse.
At a minimum, we recommend that you have an experienced divorce attorney review your separation before submitting it to the court.
At Moran, Allen & Associates Family Law, our divorce lawyers can help guide your uncontested divorce to a successful conclusion. Contact us today for a free case evaluation by calling 719-447-0762.